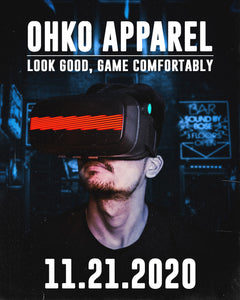 OHKO Apparel Launches
Welcome to OHKO Apparel!
OHKO Apparel drops with our launch collection, featuring minimalist designs that will have gamers and content creators looking good, and gaming comfortably.
Our OHKO branding pushes the minimalist designs, creating a sleek, and comfortably apparel. Gear up with a surrounding of apparel, including tees, long sleeves, sweatshirts, and hoodies. Accessorize further with our dad hats, or get comfy with a beanie.
Stay tuned to OHKO Apparel as we continue this launch with giveaways to connect with the community, and partner with its creators!
Instagram: https://instagram.com/OHKOapparelco
Twitter: https://twitter.com/OHKOapparel
Facebook: https://facebook.com/OHKOapparel
---